AUTOMATIC DRINKING WATER DISPENSERS
Automatic drinking water dispensers to equip stocks, camping, shopping centers or to create a water distribution network.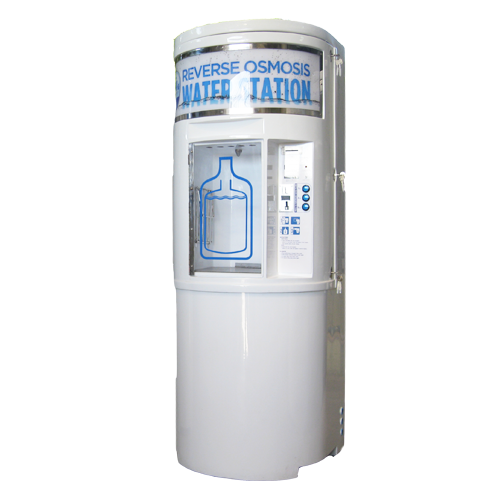 An unbeatable price quality
Unbeatable value for money
We are able to design and produce completely customized dispensers according to your specifications.
We offer innovative solutions in the form and color of the fairing or the electronic management card, etc.
We can also provide machine bodies without a treatment device to sell for example mineral water or spring water.
They are simply equipped with a payment and distribution system and tanks of different capacities, from 500 liters.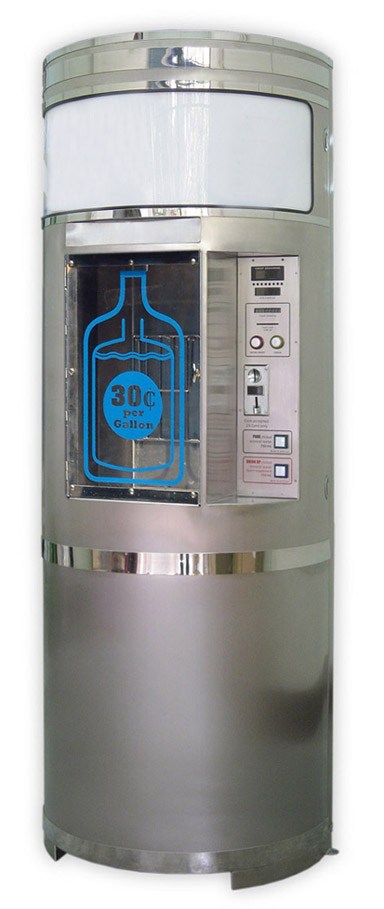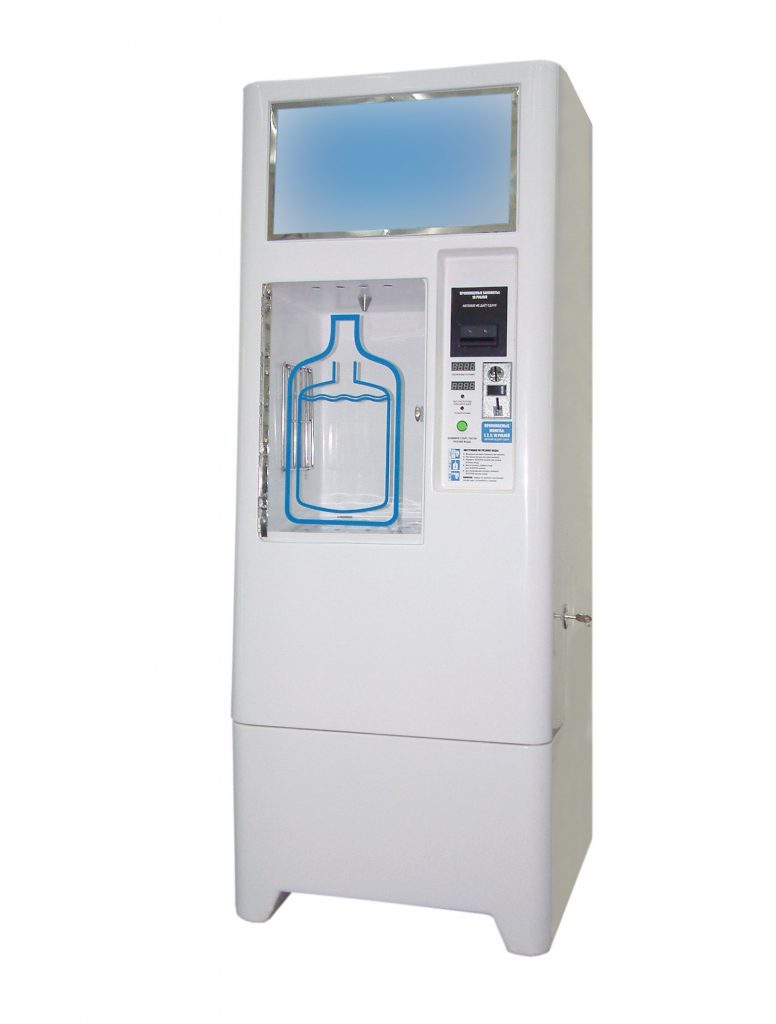 Model:

Standard model: fiberglass, white
Special model: Stainless steel, quality 304

FILTRATION SYSTEM :
Customized according to customer needs.

Stainless steel filter 100/150 microns,
Sediment filter 30 microns,
Active carbon filter 10 microns
Sediment filter 5 microns

Main treatment :
Reverse osmosis system
Standard model with reverse osmosis membrane, rejection 40/60%.
Special model with Nano rejection membrane 40/60%.
A possibility of treatment without water discharge.
Post-filtration :

Active carbon filter 5 microns
Sterilizer UV; UV Intensity 1m: 53μW / cm² / sec.

WATER DISTRIBUTION PUMP:

Flow rate of 15 liters / minute

PAYMENT SYSTEM:

Standard model: coin mechanism.
Options: bills acceptor, chip card payment system, multi-coin mechanism, MDB dispenser controller, MDB, coin mechanism to refund the overpayment.
A possibility of declining several tariffs for the sale of water

Additional options :

Rinsing and sterilizing bottles with ozone
Distribution nozzle protected by a UV / ozone system to prevent contamination
GSM / SMS: alert system that controls vending machines through mobile phones or computers.
LCD television, slideshow to display advertising
Offer the sale of mineral water, alkaline water or flavored water.
Contact us
Ozone-UV Suisse | AVI Swiss Group SA
Rue de la Gare 36 2012 Auvernier Suisse
Email
contact@water-solution.ch