Pool water treatment
Pool water treatment without any chemicals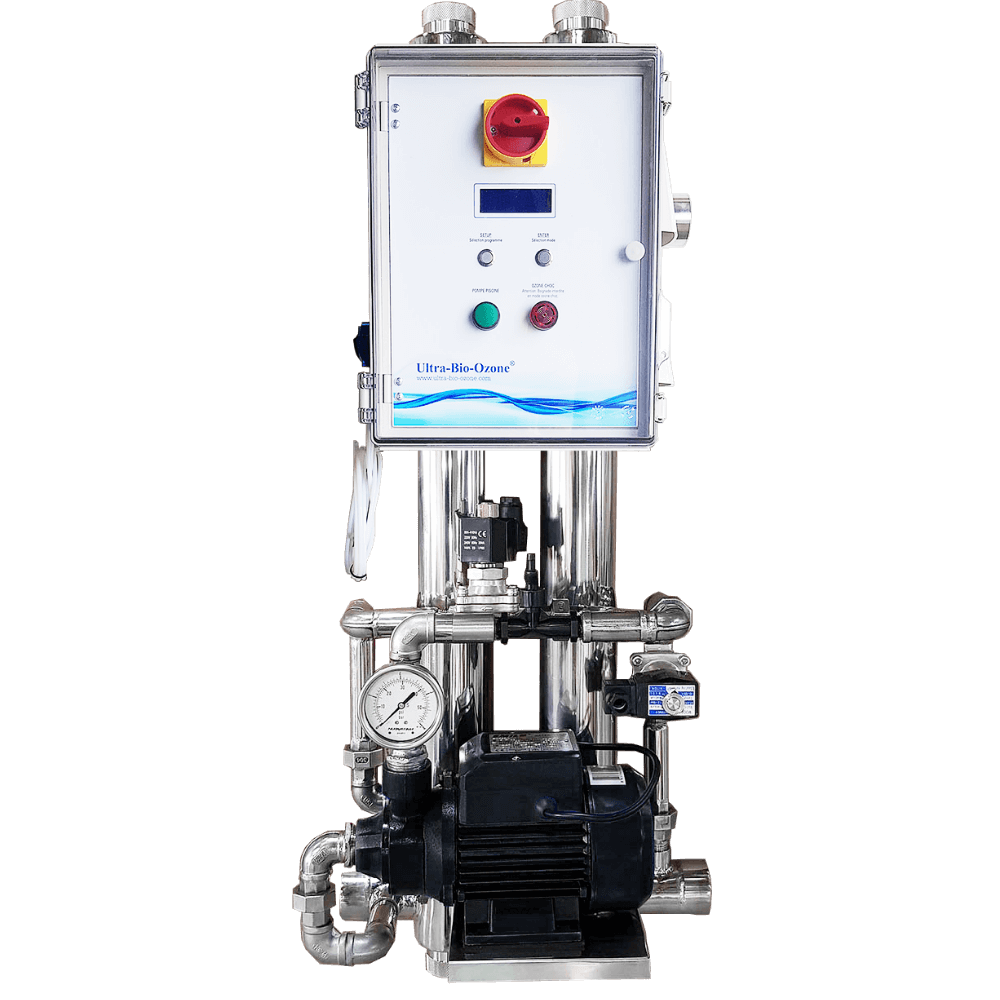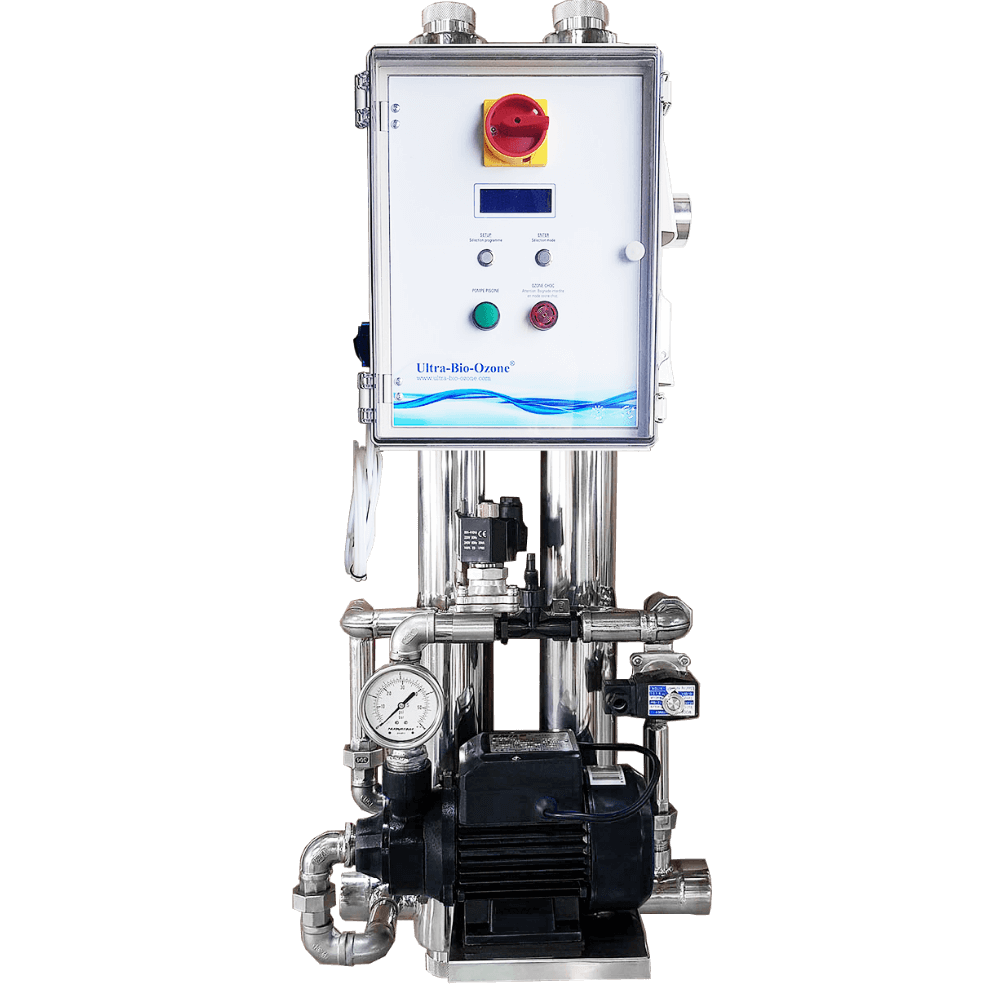 UBO 160M / 30 m3
Online / Wall mounted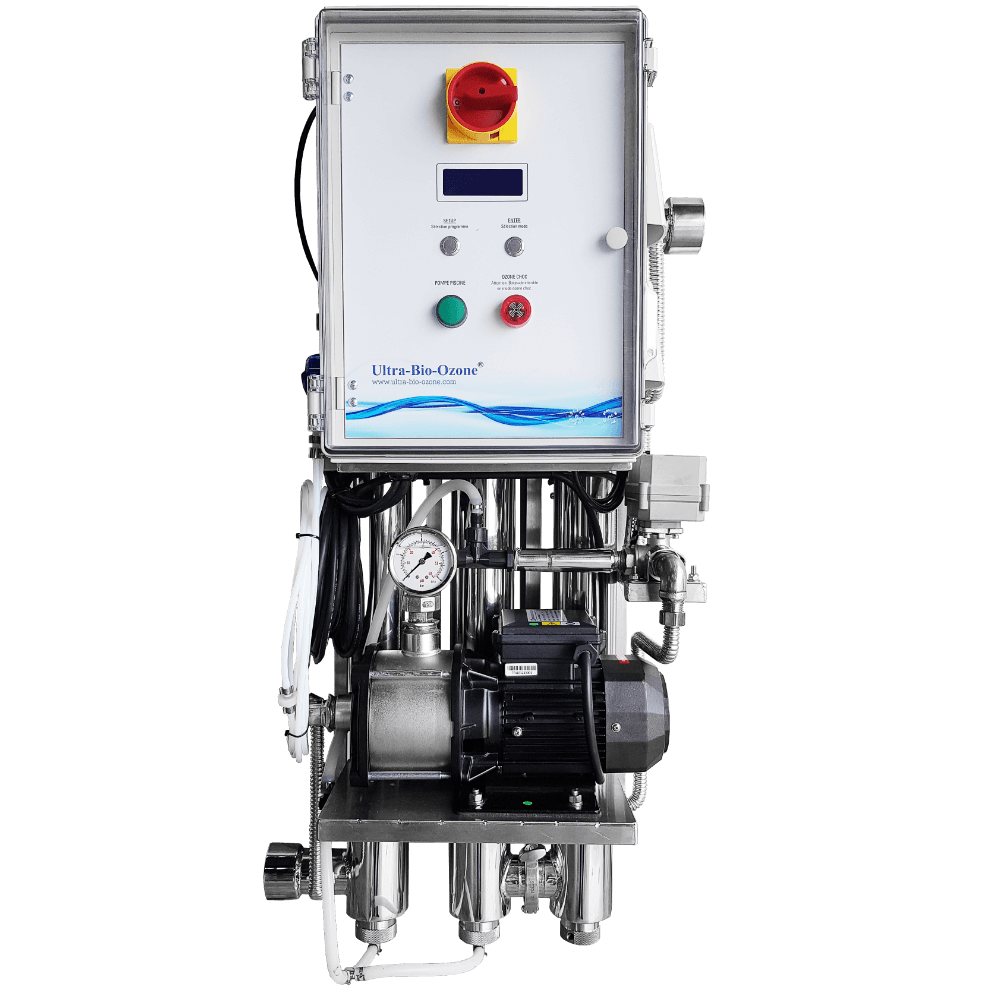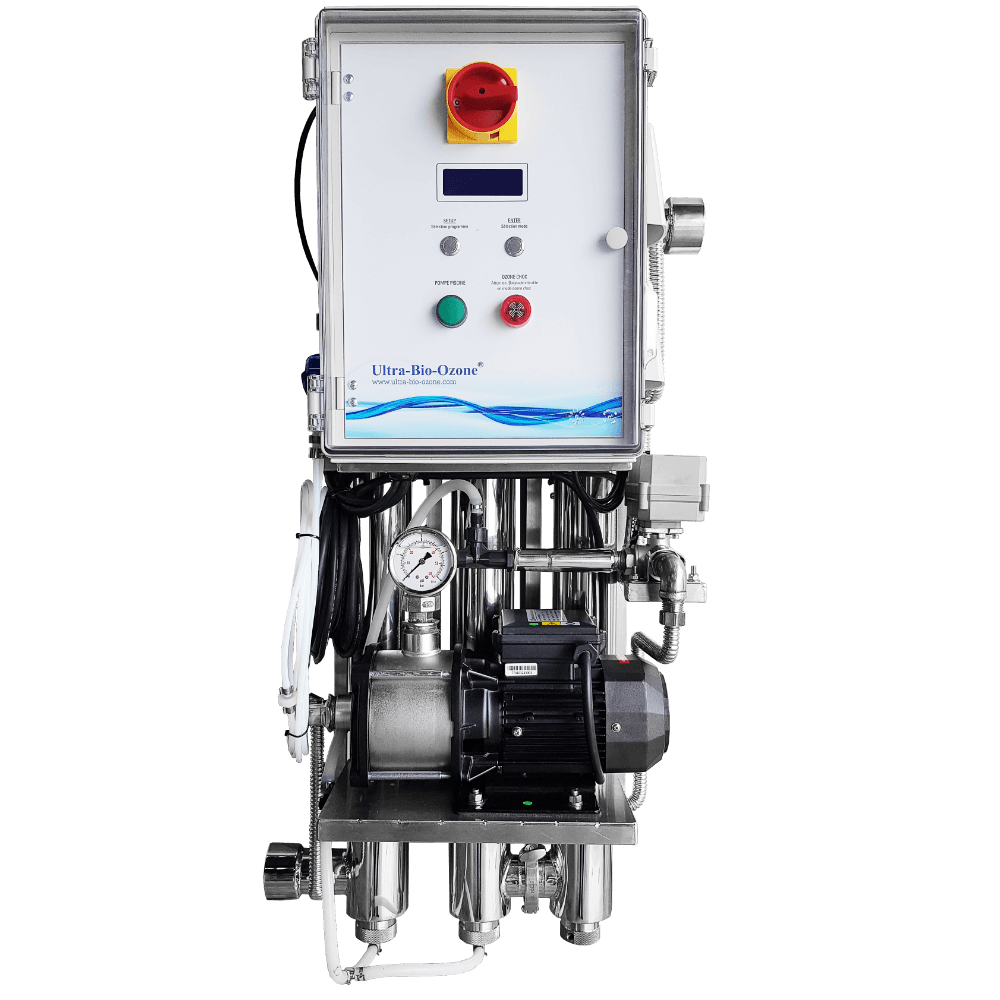 UBO 240M / 50 m3
Online / Wall mounted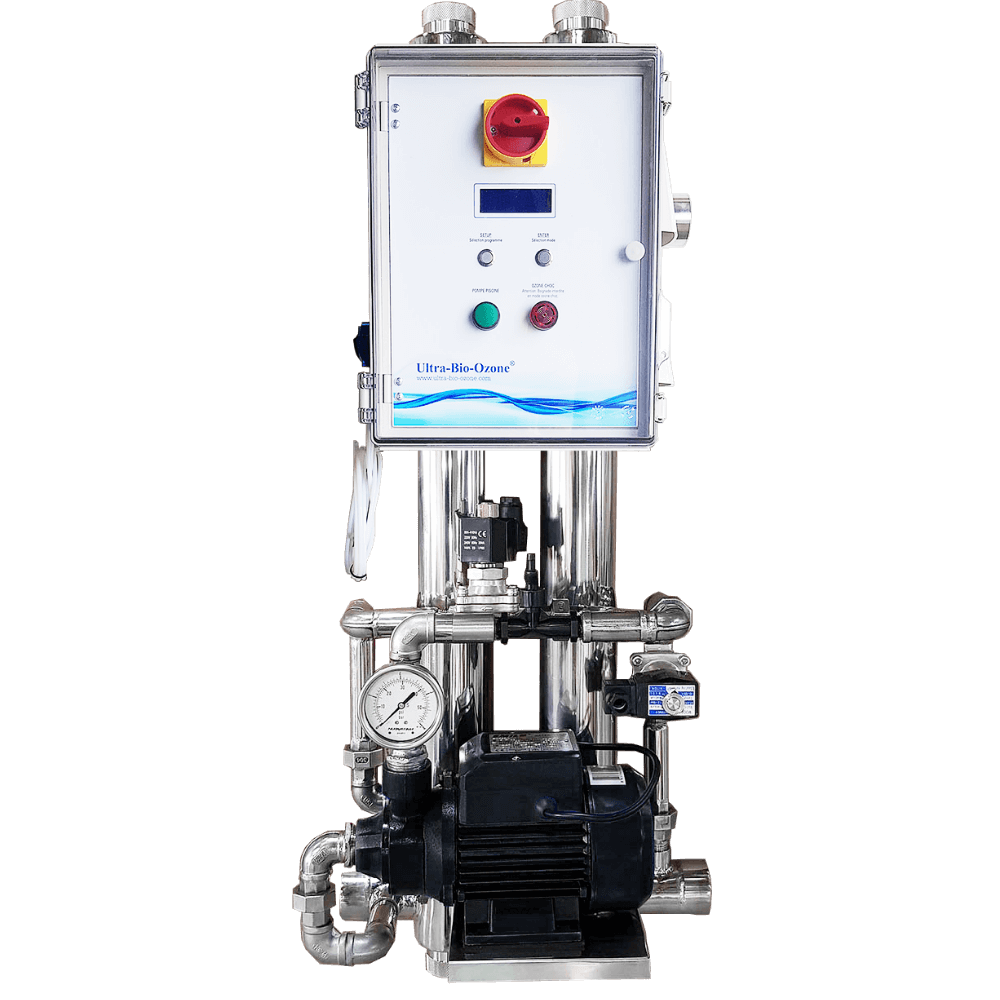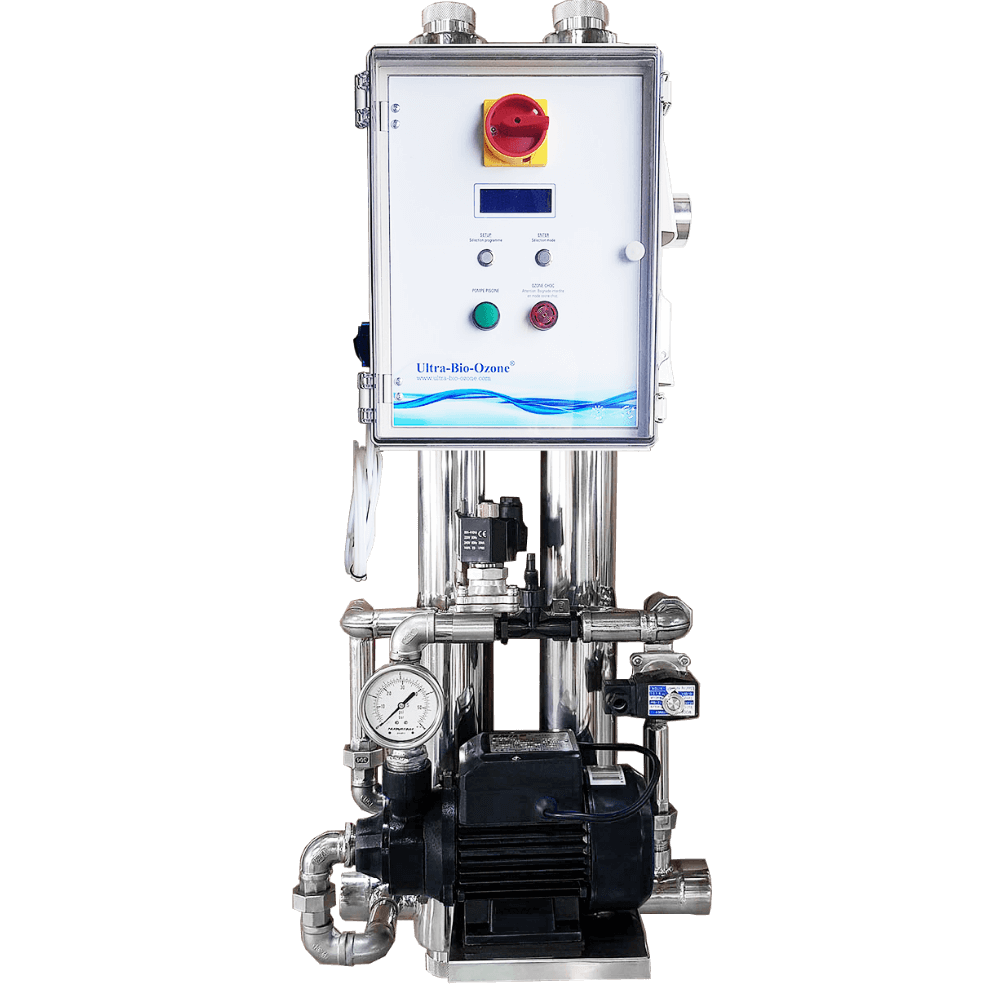 UBO 160M / 30 m3
Online / Wall mounted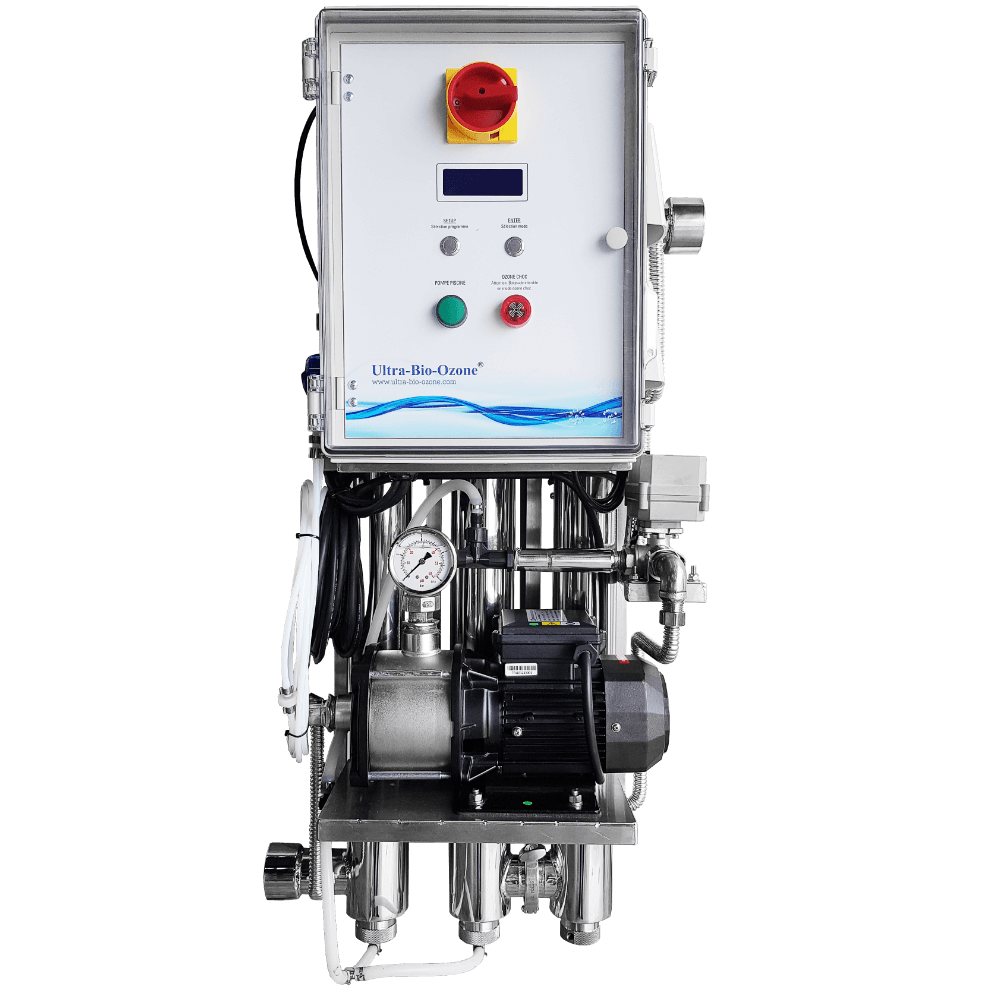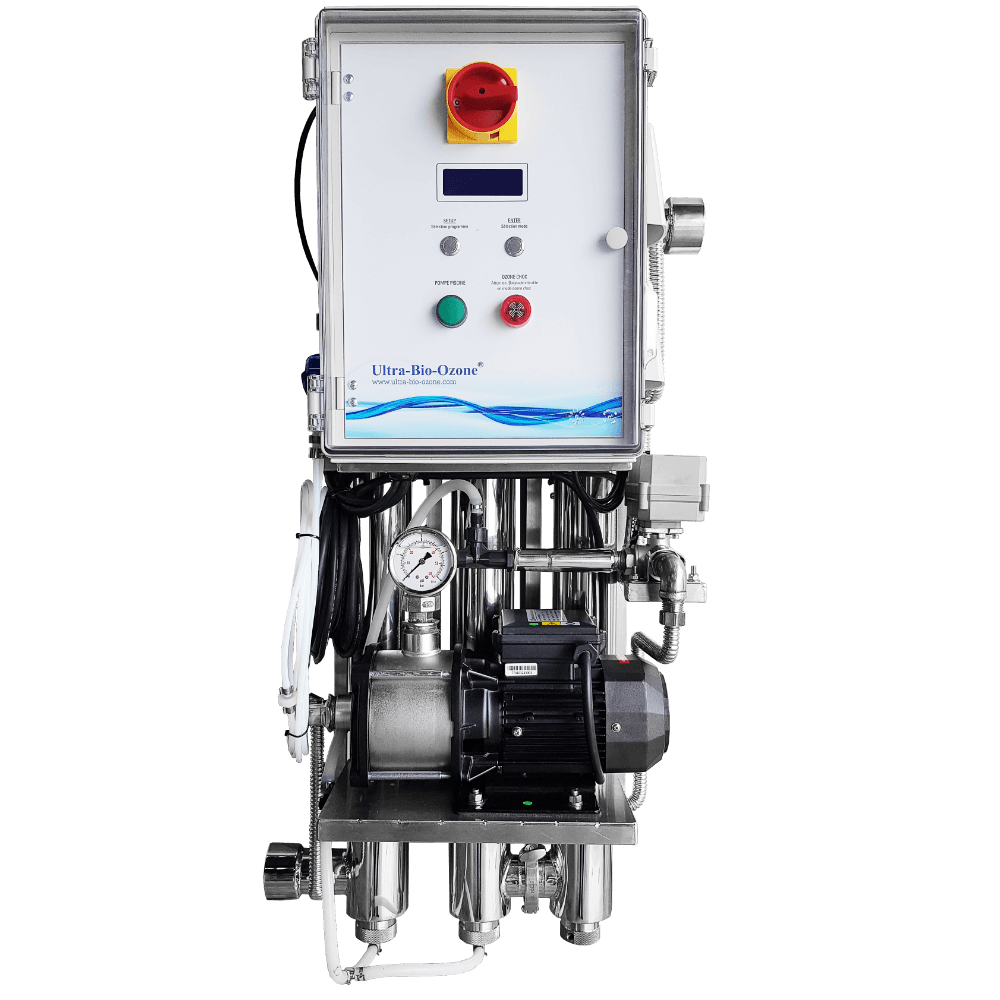 UBO 240M / 50 m3
Online / Wall mounted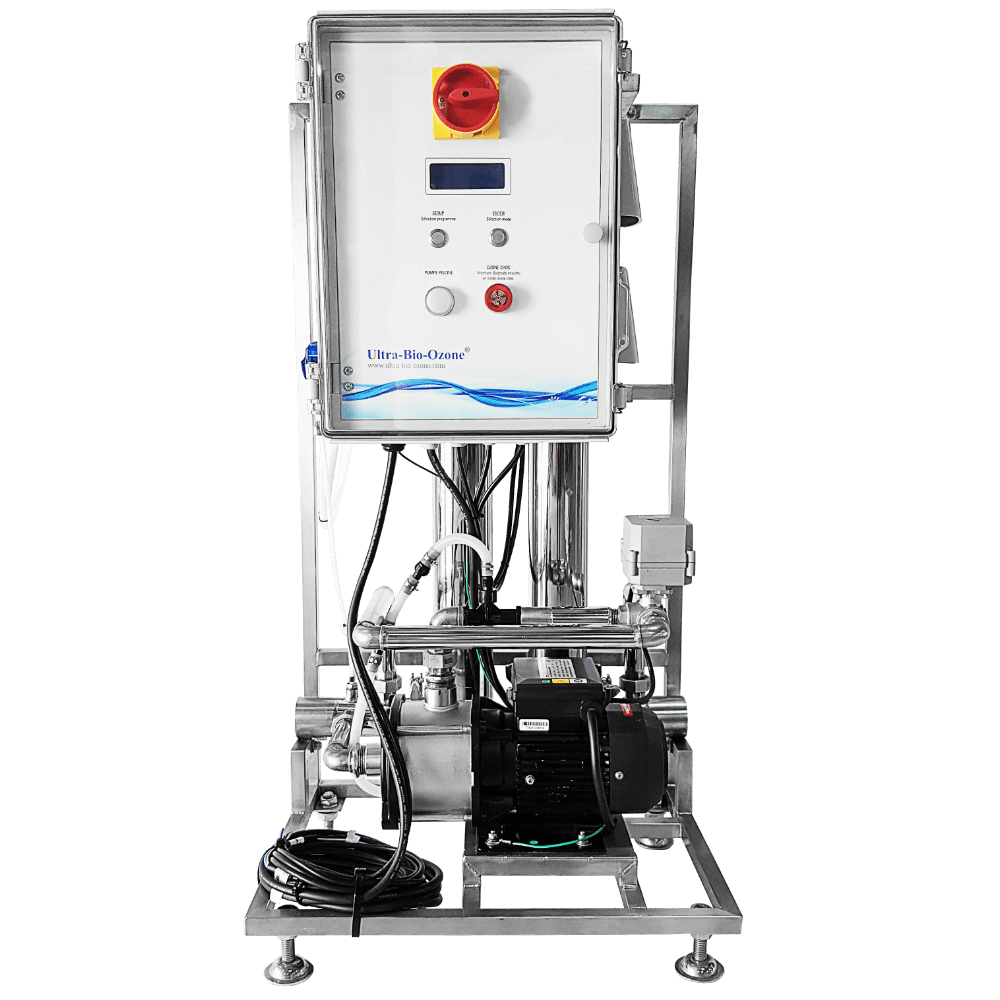 UBO 160C / 30 m3
Online / Mounting Stainless Steel frame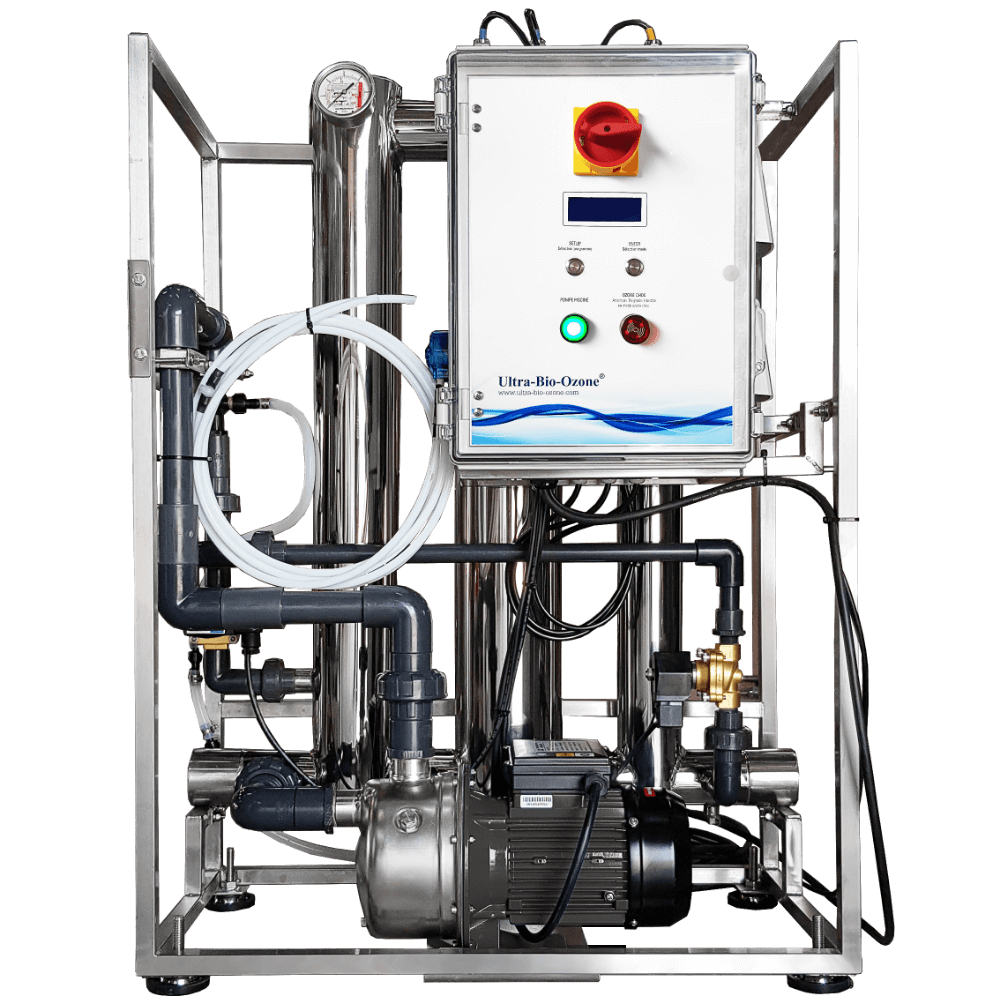 UBO 240C / 80 m3
Online / Mounting Stainless Steel frame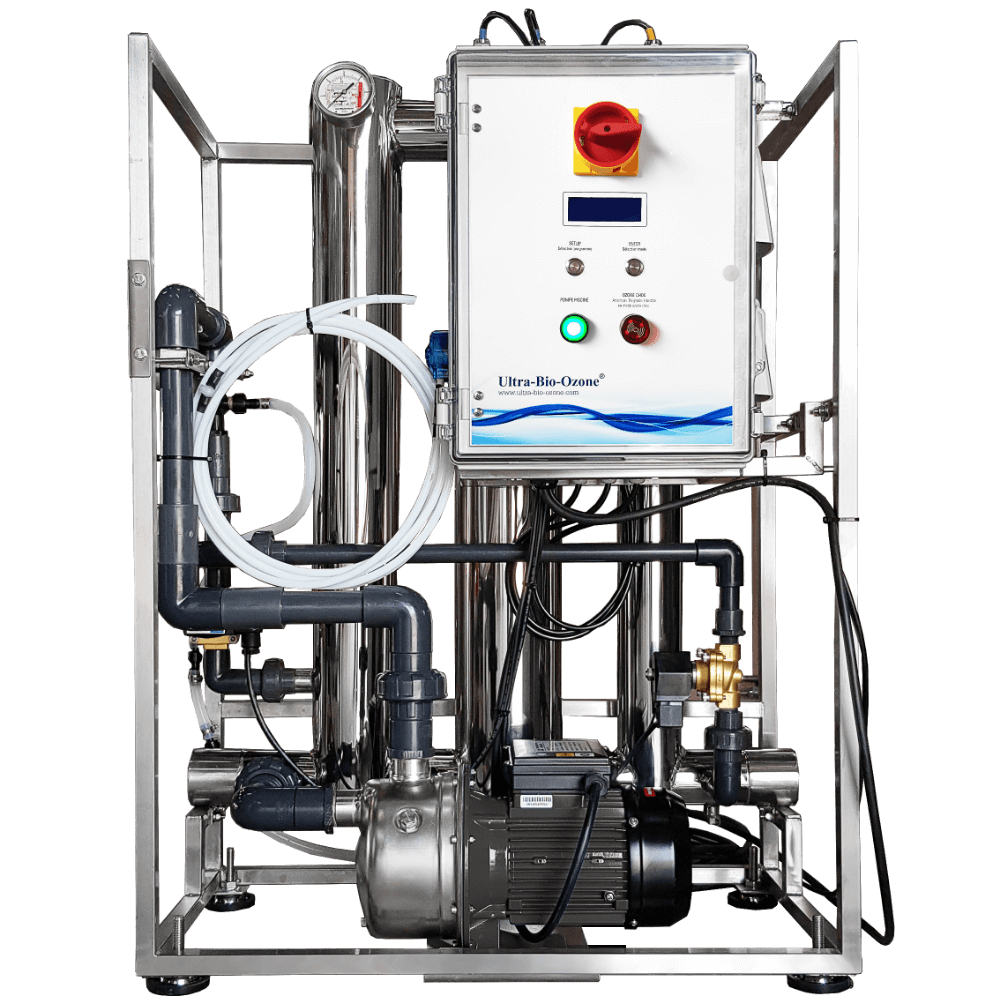 UBO 240+C / 120 m3
Online / Mounting Stainless Steel frame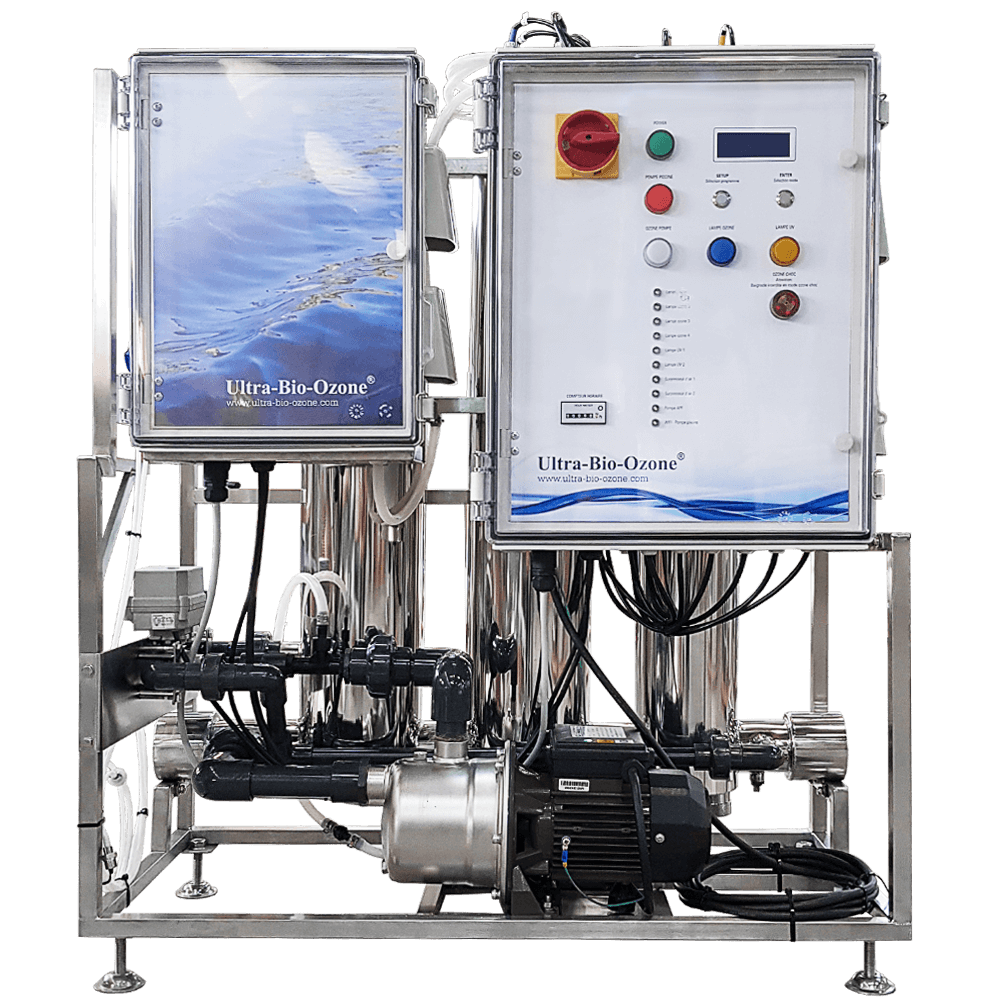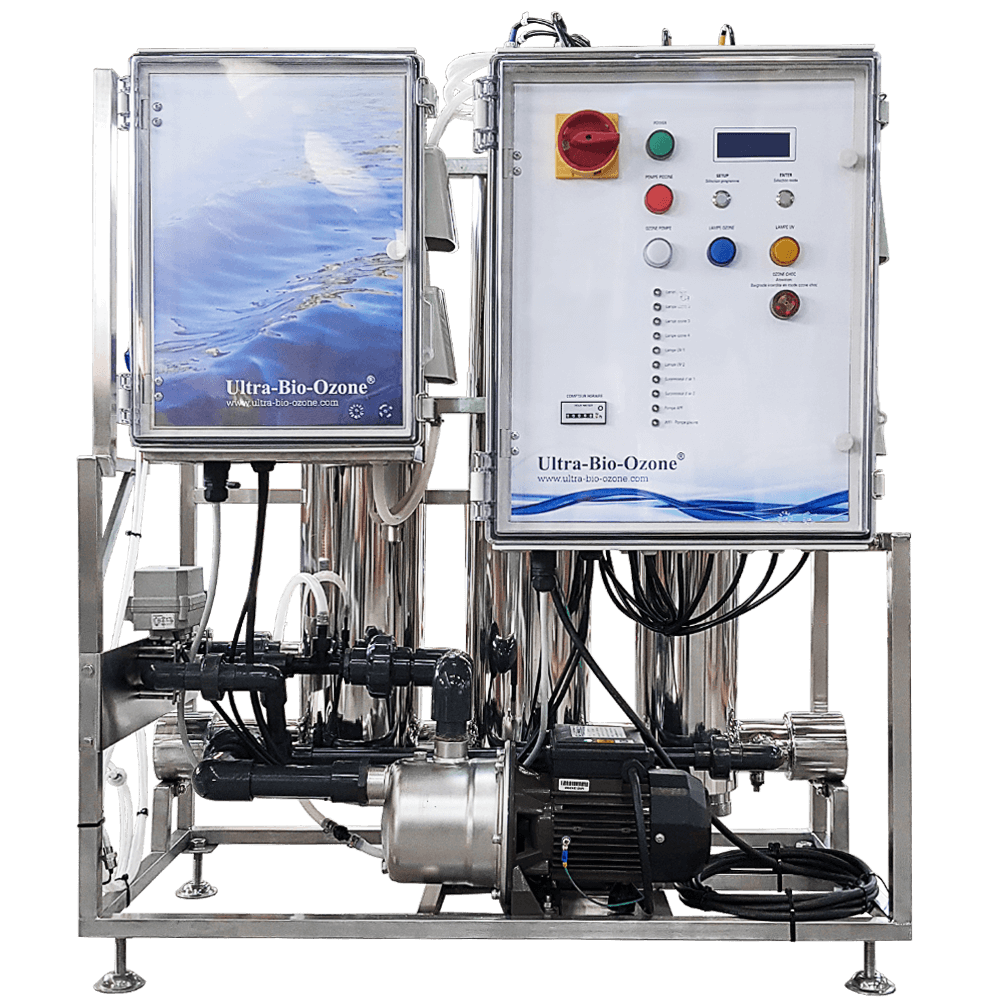 UBO 480C / 240 m3
Online / Mounting Stainless Steel frame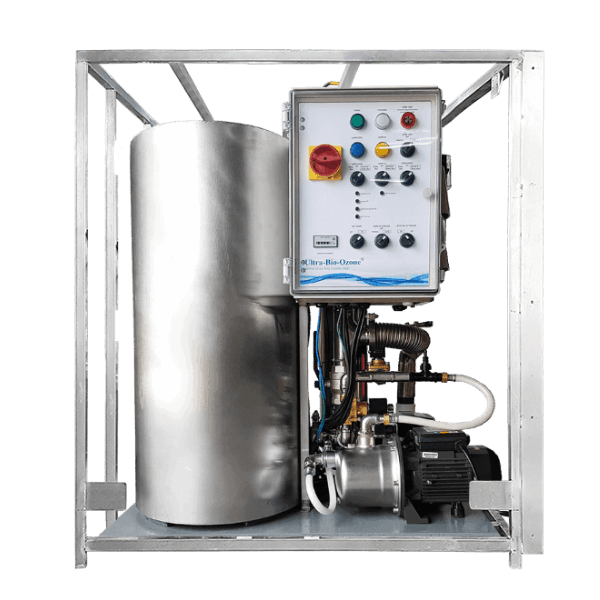 UBO FULL 160 / 30 m3
Online / Stainless steel frame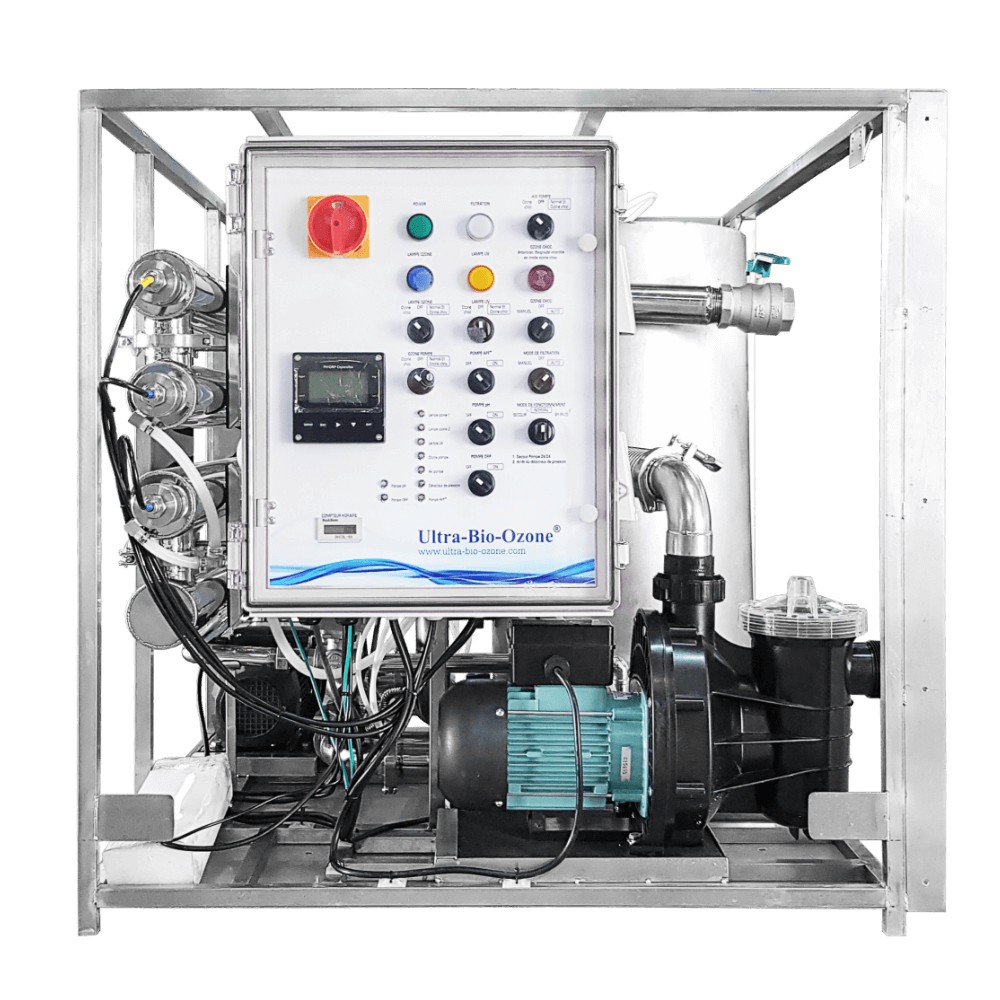 UBO FULL 240 / 50 m3
Online / Stainless steel frame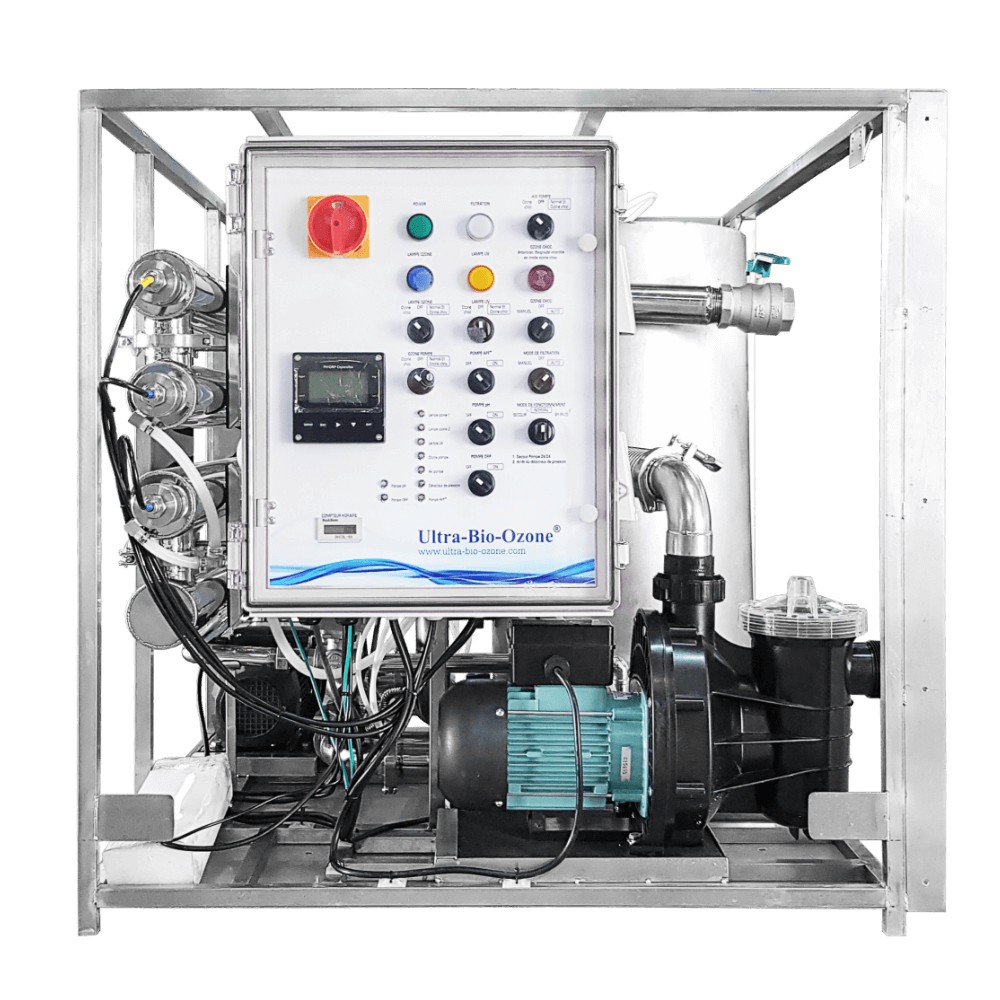 UBO FULL 240+ / 80 m3
Online / Stainless steel frame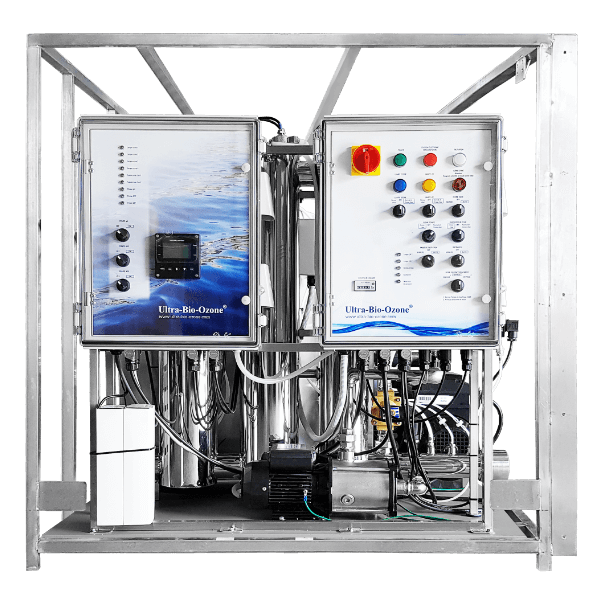 UBO FULL 480 / 120 m3
Online / Stainless steel frame
Combining Ozone and UVc treatment makes possible to treat a wide spectrum of microorganisms. Ozone reduce the concentration of organic matter in water, especially ammonia. Bacteria and viruses inactivated by UV-C & Ozone are also partly oxidized by ozone, which will reduce the amount of nutrients in the water for other microorganisms.
Water purification using ozone and ultraviolet has advantages over chlorine or other chemicals, because there is no residual product in water. Ozone and ultraviolet stand out for their environmental performance and their proven results on bacteria, virus and algae. However, ozone and ultraviolet have no impact on the water.
Two methods of treatment UV and OZONE eliminates all forms of microbiological contamination.
The ozone kills by oxidation, through a breach of the cell membrane in just a few seconds of contact.
UV has an antiseptic effect on micro-organisms – making them inactive (no longer reproductive) or destroying them.
In case of heavily contaminated water, further filtration can be added as an option.
Economical
Thanks to its complete electronic management it turns on only when it detects the passage of water, without the risk of leaving a portion of the water without treatment, unlike other water treatment UV-C systems which remain on 24/24.
Choose the right model for your application
If you do not know Or need more information
Contact us
Ozone-UV Suisse | AVI Swiss Group SA
Rue de la Gare 36 2012 Auvernier Suisse
Email
contact@water-solution.ch