high-flow filtration
Sediment filter, UV, ozone and peristaltic pumps for possible chlorine residual injection
Drinking water high flow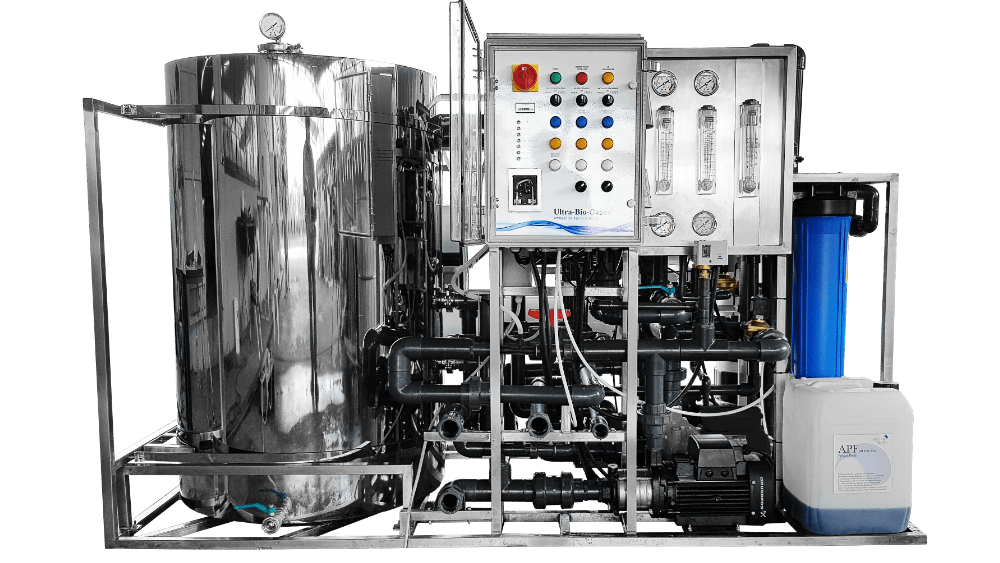 Model : HIGH-FLOW FILTRATION
Drinking water high flow – Water purification process:
Media filtration
Ozonation
Ultrafiltration membrane (s)
Nanofiltration or reverse osmosis membrane (s)
Charcoal
Adaptable according to the quality of the incoming water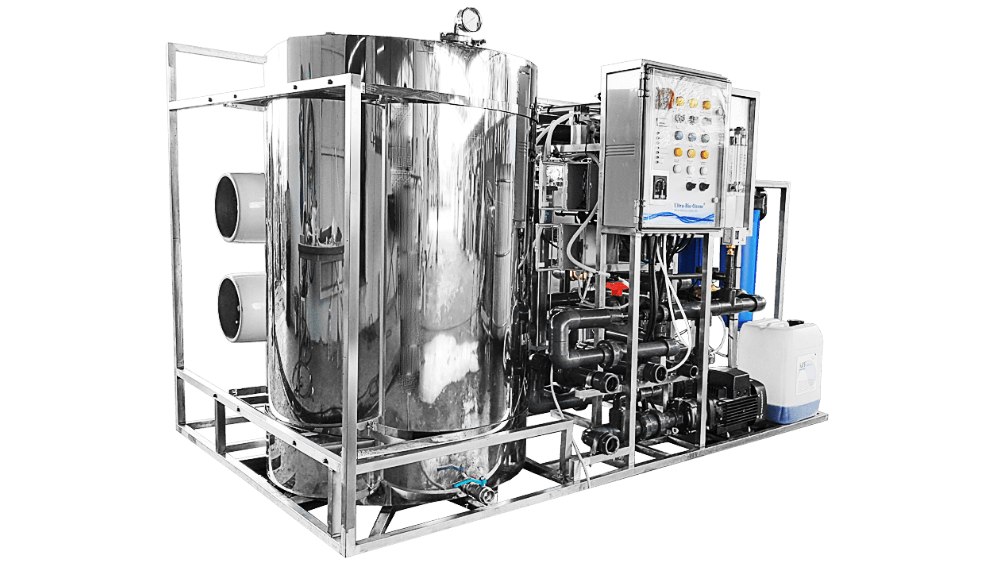 Production: 2,500 liters per hour / 60,000 liters per day
to produce drinking water
Filter media tank activated
Material: stainless steel, grade 304
Filter media filled: 405 kG (341 liters)
Filtration speed: 15 m/h
Ozone generator and UV sterilizer
Three ozone lamps 80W, 800mA
Stainless steel case
220Vac 50 / 60 Hz, 240W
hollow fiber membrane
Membrane material: PVDF
Pore size: 0.03 micron
Flow type: outdoor
Maximum flow 6 m3/hour
Active membrane (2)
Permeate flow: 8,000 GPD
Operating pressure: 70 PSI
NaCl release> 85%, MgSo4 release 99%
Energy consumption :
Water production: 3,063 Watts/Hr (Max.), 13 A.
Backwash operation = 2,600 Watts/Hr (Max.), 11.8 A.
Contact us
Ozone-UV Suisse | AVI Swiss Group SA
Rue de la Gare 36 2012 Auvernier Suisse
Email
contact@water-solution.ch