UBO 160C / 30 m3
Mounting Stainless Steel frame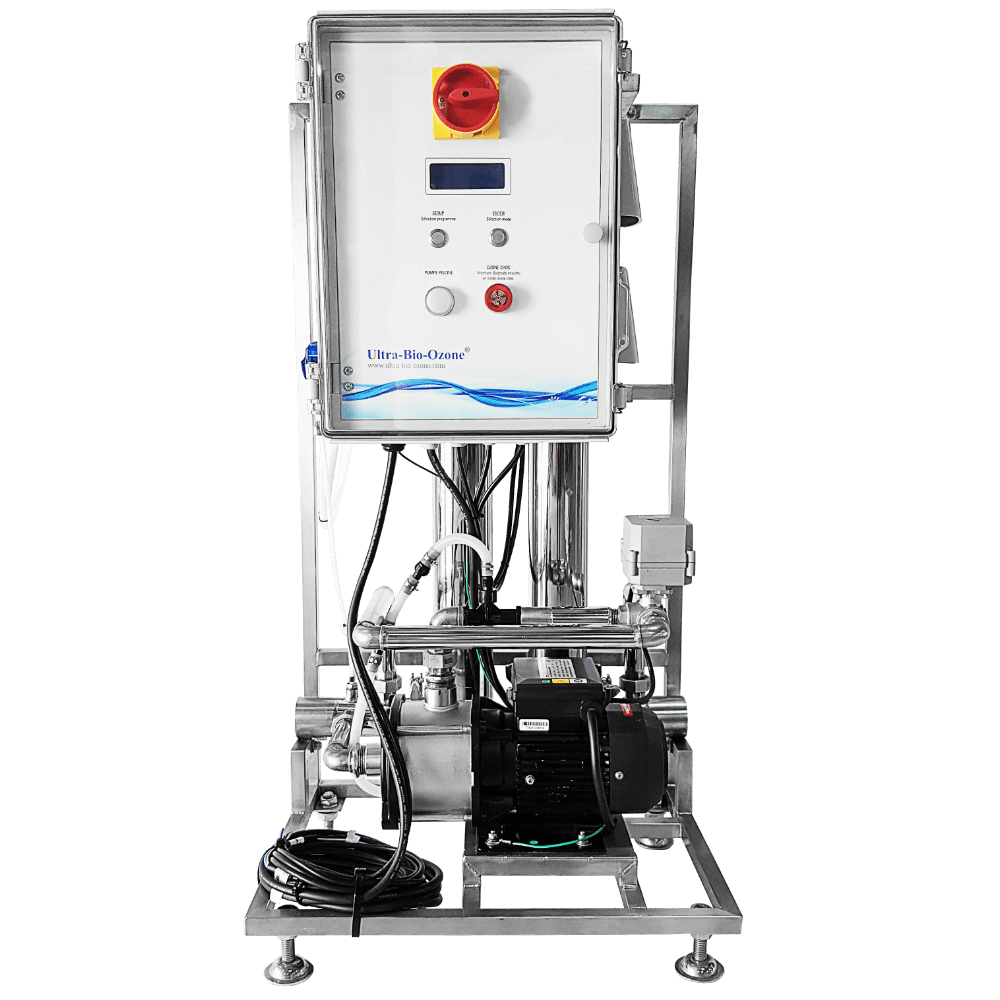 Model : UBO 160C
For swimming pool / spa up to 30 m3
Mounting Stainless Steel frame
Online
Mounting Stainless Steel frame
Chemical-free water treatment at a very economical price, while retaining the benefits of Ultra-Bio-Ozone® systems
For swimming pool / spa up to 30 m3
For filtration pump flow rate 7-10 m3 / h
Weight 27 kg
304 L stainless steel
1 UV-C 105 W lamp
1 Ozone lamp 80 W
Contact chamber – no
Injection pump for the flocculent / coagulent product (or other) – yes
Ozone production – 1-2 g / h
Inlet / outlet diameter 1.5 inch (DN40)
Height 104 cm x Length 50 cm x Width 35 cm
Today there are several methods of purifying water, but ozone and ultraviolet light are emerging as the most environmentally friendly treatment.
The system provides complete disinfection of the water without altering its natural composition.
U-B-O ECO offers chemical-free water treatment at a very economical price, while retaining the benefits of Ultra-Bio-Ozone® systems.
The principle of the patent includes 2 modes of operation
Mode 1 normal : When bathers are present, the device eliminates the ozone before the water leaves the system to prohibit any rejection in the basin.

Mode 2 shock ozone : When the pool is not used, for example at night, it is the activation of shock ozonization that completely replaces all the residual chemicals.
Contact us
Ozone-UV Suisse | AVI Swiss Group SA
Rue de la Gare 36 2012 Auvernier Suisse
Email
contact@water-solution.ch