Professional Reverted osmosis
Home use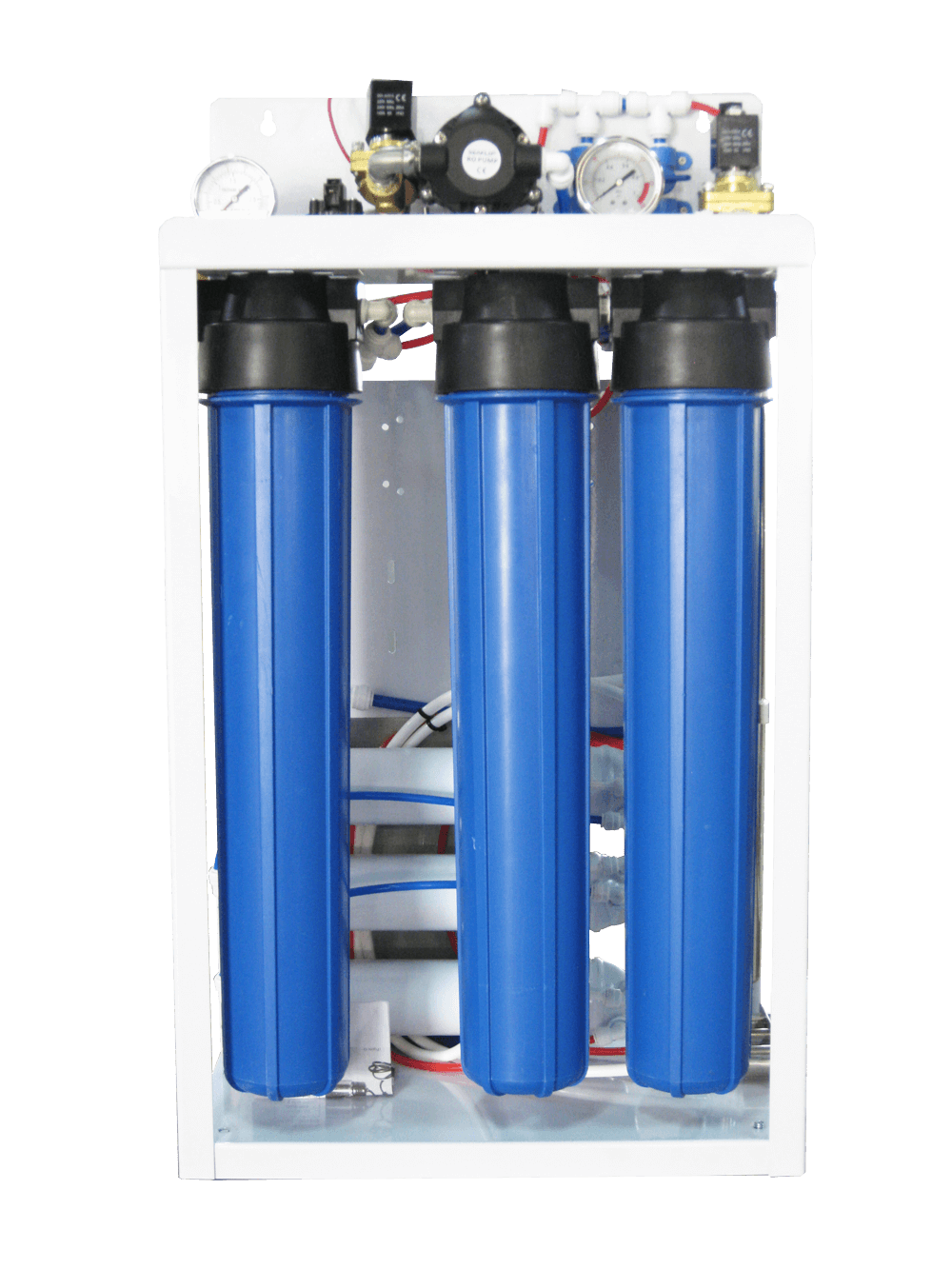 Reverse osmosis for small flow High quality, clean, 100% safe drinking water purifiers.
The high-performance water purifier with reverse osmosis water filtration system (also known as RO system) is the most purified water filtration system in the world (RO membrane. Has filtration resolution up to 0.0001 microns). Can remove impurities in water, including 99.99% of germs. The principle of reverse osmosis is to filter out impurities as well as various pathogens. Which is greater than the porosity of the membrane so that it cannot penetrate.
Suitable for those who want to use reverse osmosis water in small and extended families. With tap water or ground or brackish water and suitable for industrial installations using ground water or other sources or water used in the food industry. In addition, we can also customize the backward osmosis water purifier system to have the capacity of all sizes as desired. Let us know your needs.
Revers osmosis for small flow
Instant flow: 60 liters / hour
Inlet / outlet: 1/2″ NPT female.
Voltage: 220VAC; 50hz
Consumption: 140Watts (max.)
Water discharge: 50-50%
Feedwater requirements: 5 liters/minute at 1bar
1x 25-micron sediment filter, "2.5 x 20" cartridge.
1x 5-micron activated carbon block filter, "2.5 x 20" cartridge.
1x 1-micron sediment filter, "2.5 x 20" cartridge.
Booster pump booster, 24VDC; 6A
Low-pressure switch
3x TFC R.O membranes, 2.5 " x 12″
A water supply solenoid valve, 24VDC
A flushing solenoid valve, 24VDC
A concentrate valve
A recycling valve
Water pressure gauges
24 VDC power supply
Painted steel structure.
Dimensions 81 x 45 x 21 cm.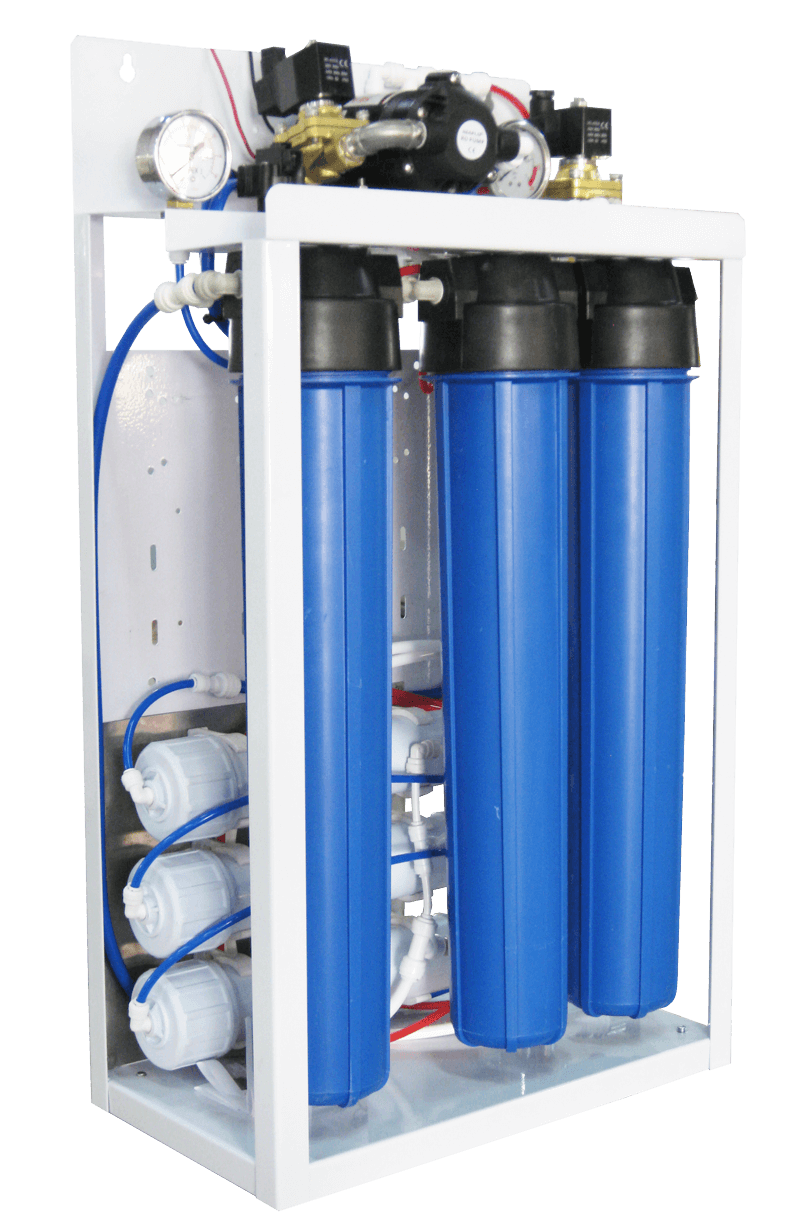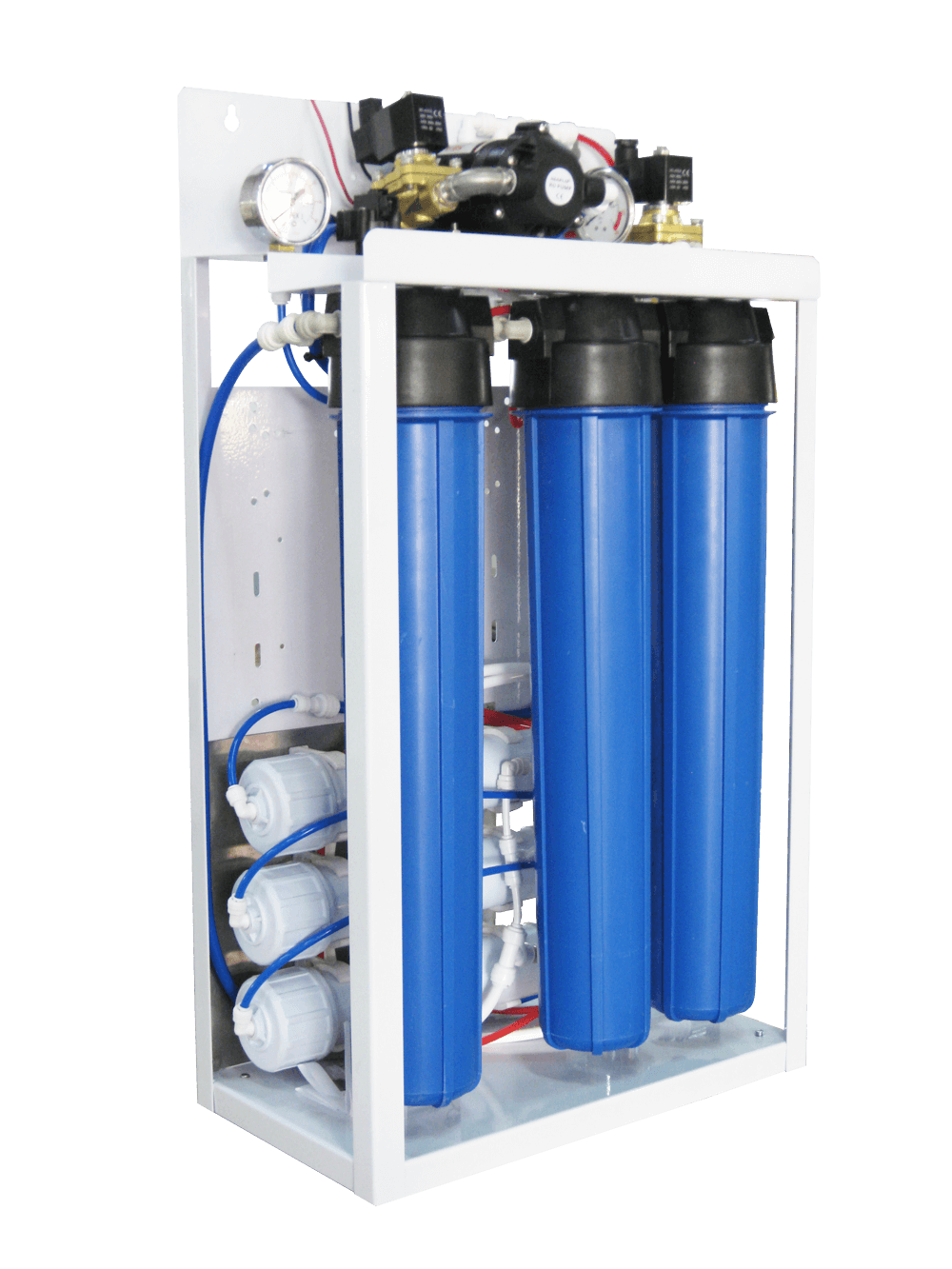 Contact us
Ozone-UV Suisse | AVI Swiss Group SA
Rue de la Gare 36 2012 Auvernier Suisse
Email
contact@water-solution.ch